Testimonials
It is the cornerstone of Radeas to seek truth and find solutions. As technology advances, Radeas is able to provide state of the art molecular testing for a variety of infectious diseases. Our industry leading turnaround time is exactly what is needed for infectious disease testing, toxicology services, and laboratory consulting.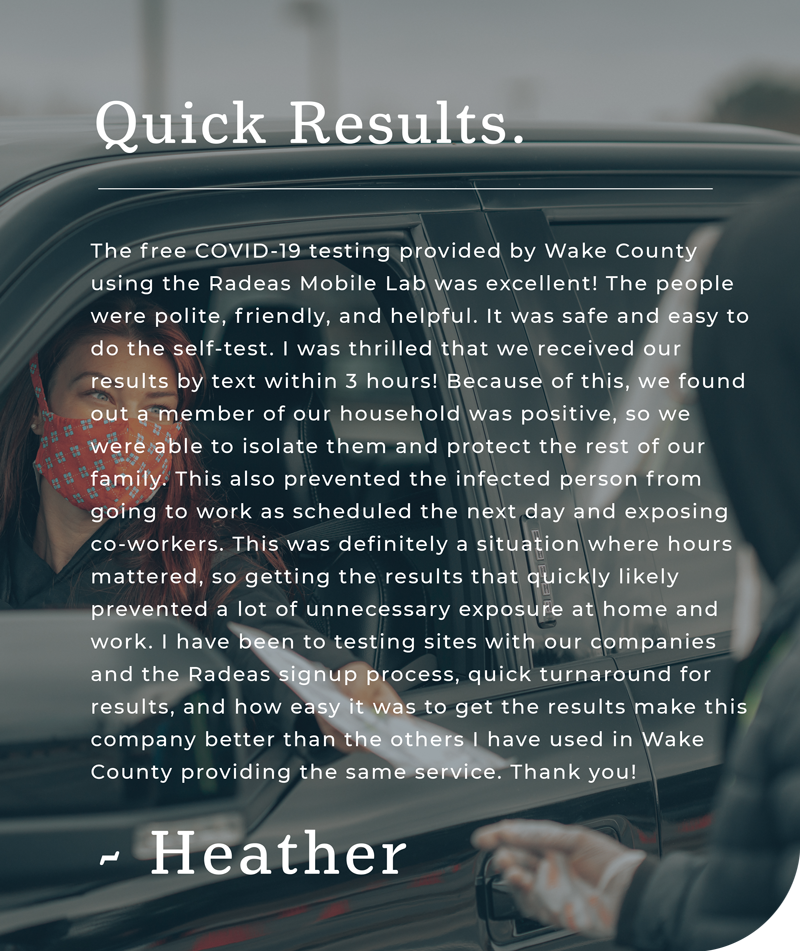 The absolute easiest, fastest, and most accurate (PCR!) tests I've even heard of in the U.S. No ID, no payment, no insurance necessary; no questions asked. In and out of the testing parking lot in less than 5 minutes and get PCR results back in less than 8 hours. Thank you so much to Radeas for this amazing service.
- Ethan

Chick-fil-a style line.
Fast service.
Can't recommend this enough.
Great setup here!
- Josh

To visit my 93 year-old father, his long term care facility requires to have frequent COVID tests. Radeas has been a life saver. Radeas' employees are organized and the testing process is quick and free. My results always have come back within a day. Being able to plan visits with my father has been a godsend. Thank you Radeas and Wake County for making Radeas testing available.
- Elizabeth

Easily the best COVID test process I've seen. They run it in parallel, not in series, so there's never been a line. The digital sign-up and test results are seamless and the workers are friendly.
- Derek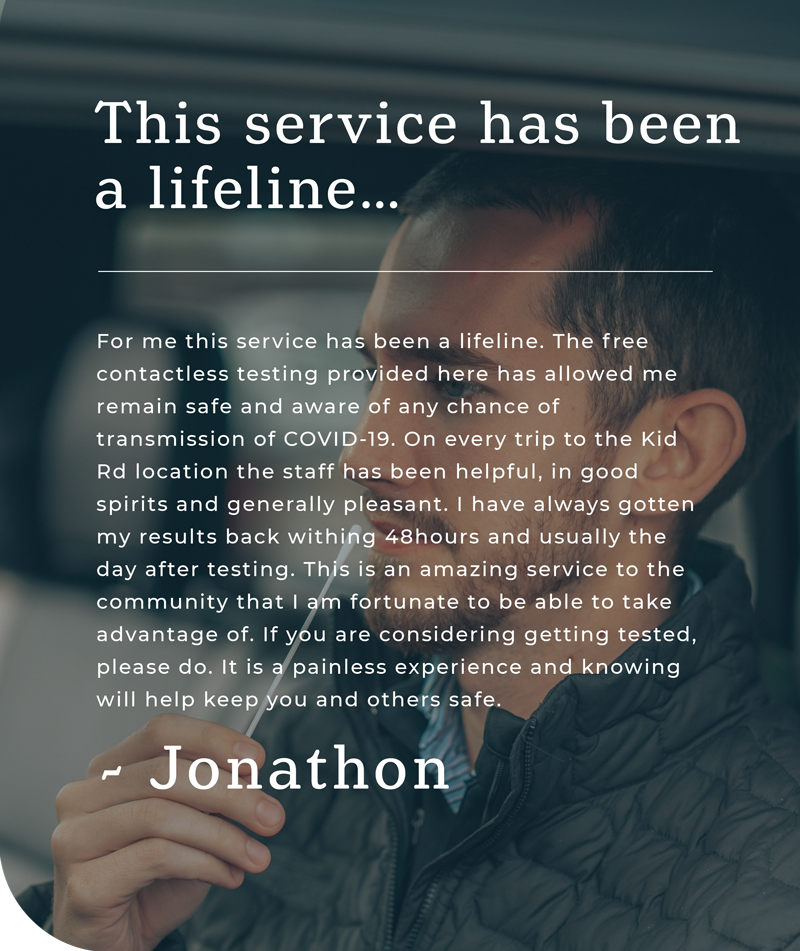 Alone we can do so little;
together we can do so much.
– Helen Keller